Transformational Healing
Experience chiropractic like you never have before. Dr. Diane Babalas has helped thousands of people to express greater health and wholeness. Her gentle touches release deep tensions so people can increase inner vitality. Every adjustment helps individuals develop greater awareness, release physical and emotional tensions, and become more resilient both physically and emotionally.
Dr. Diane is guided by the concepts and philosophy of Bio-Geometric Integration. People described being adjusted as having transformed their entire lives, helped them heal, given them greater mobility, and increased their energy. Some say it has given them a sense of inner connection and helped them to move forward in their lives. Read some client stories in the wonderful profile article on Dr. Diane in the Crazy Wisdom Journal.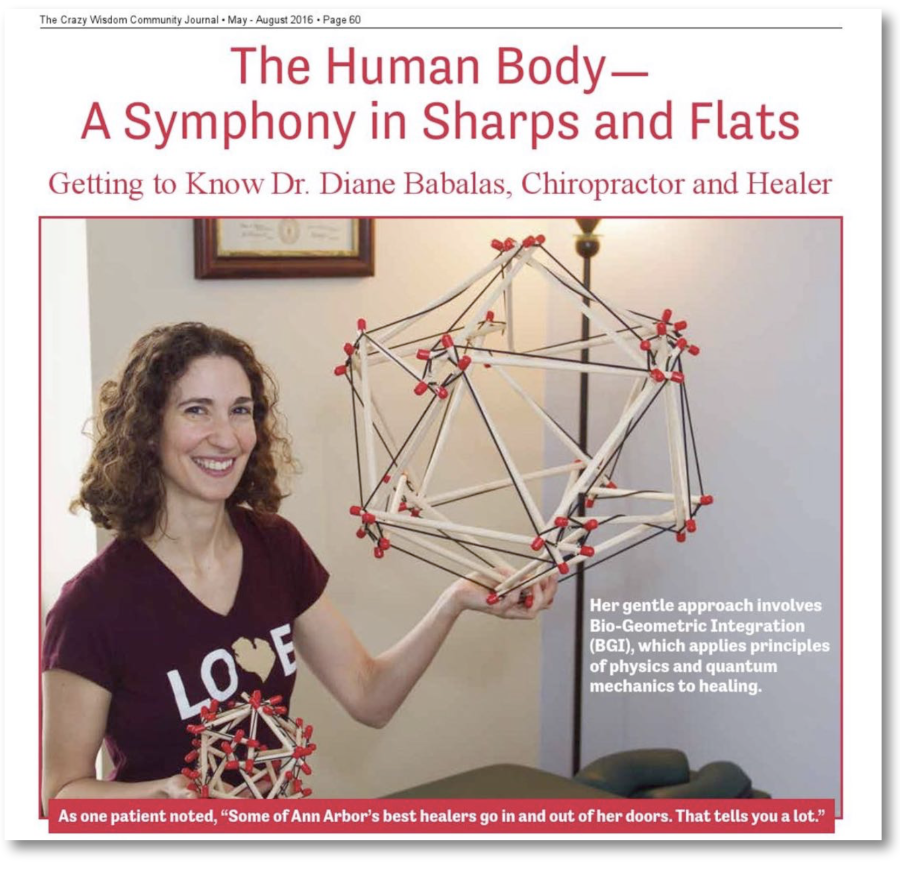 The art of chiropractic is much more than an application of the technique or an introduction of a force, in the hands of a master, it is alive in dynamically in motion.